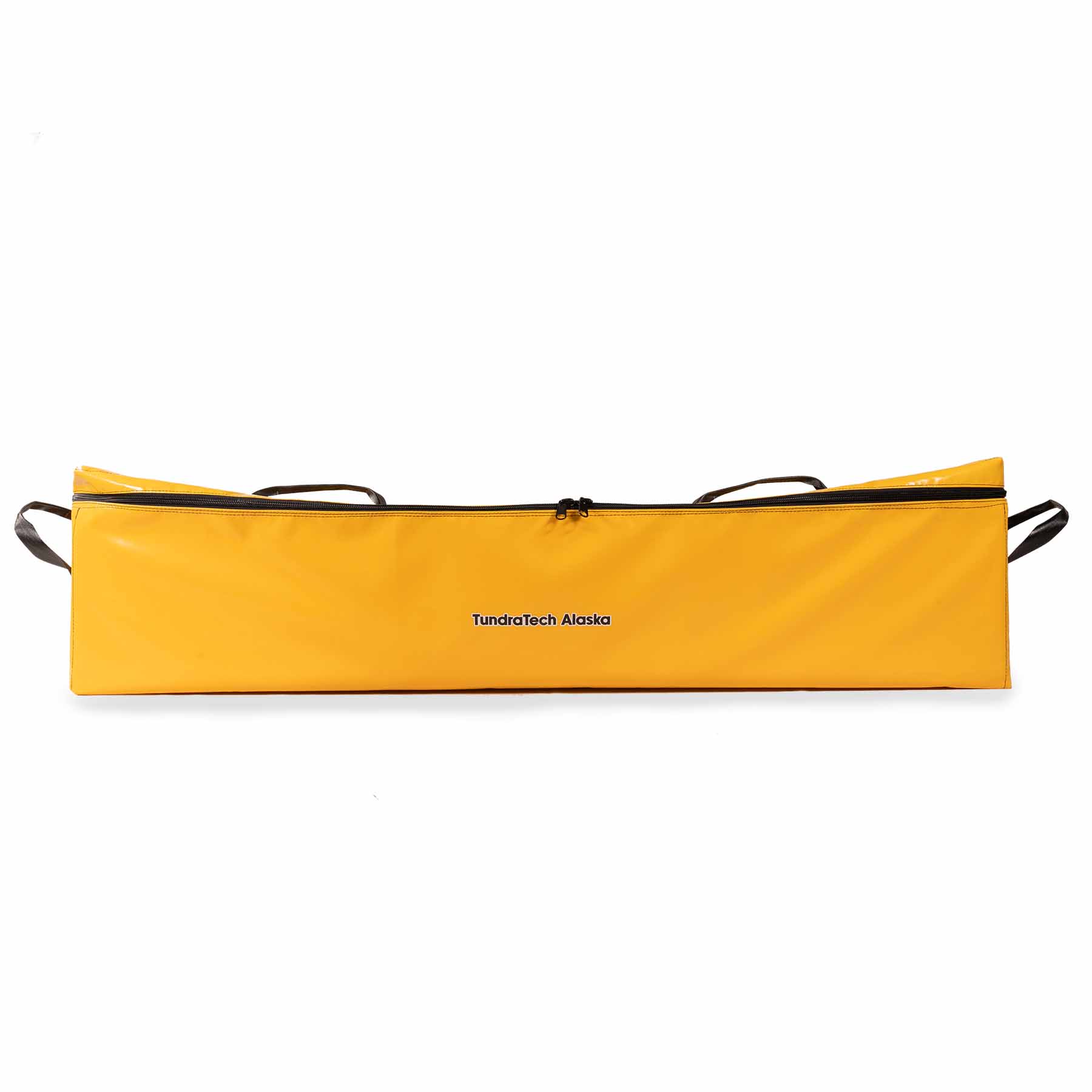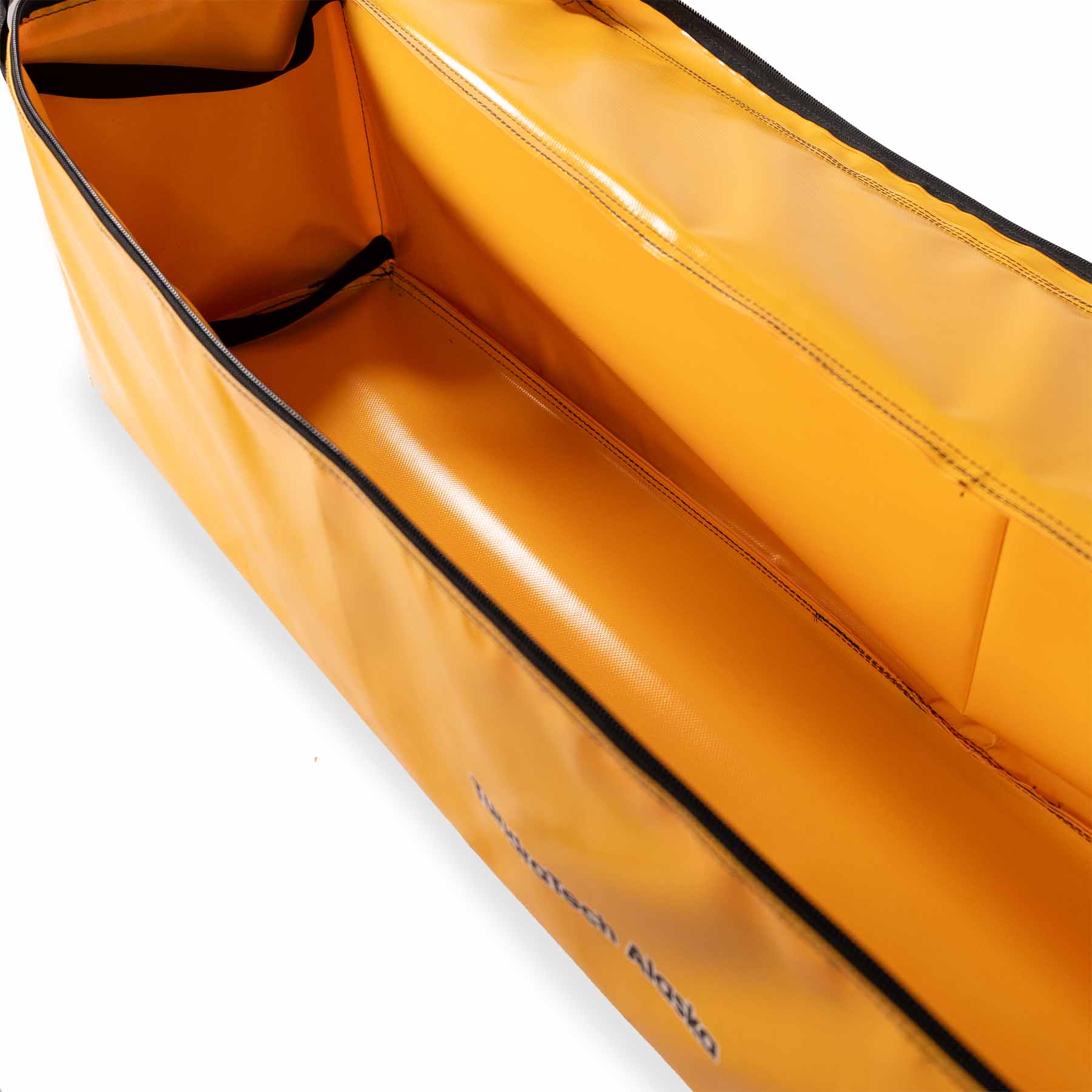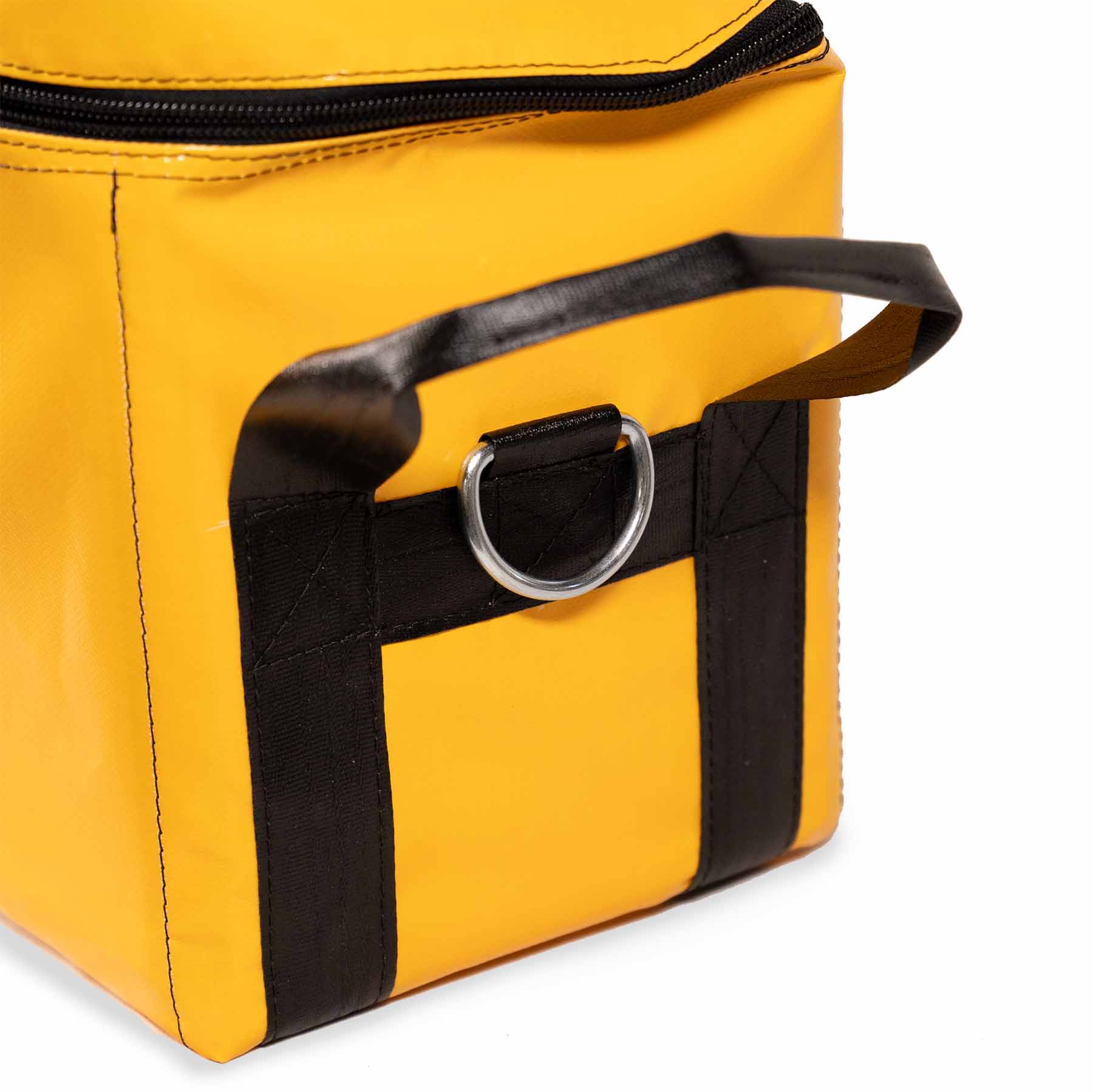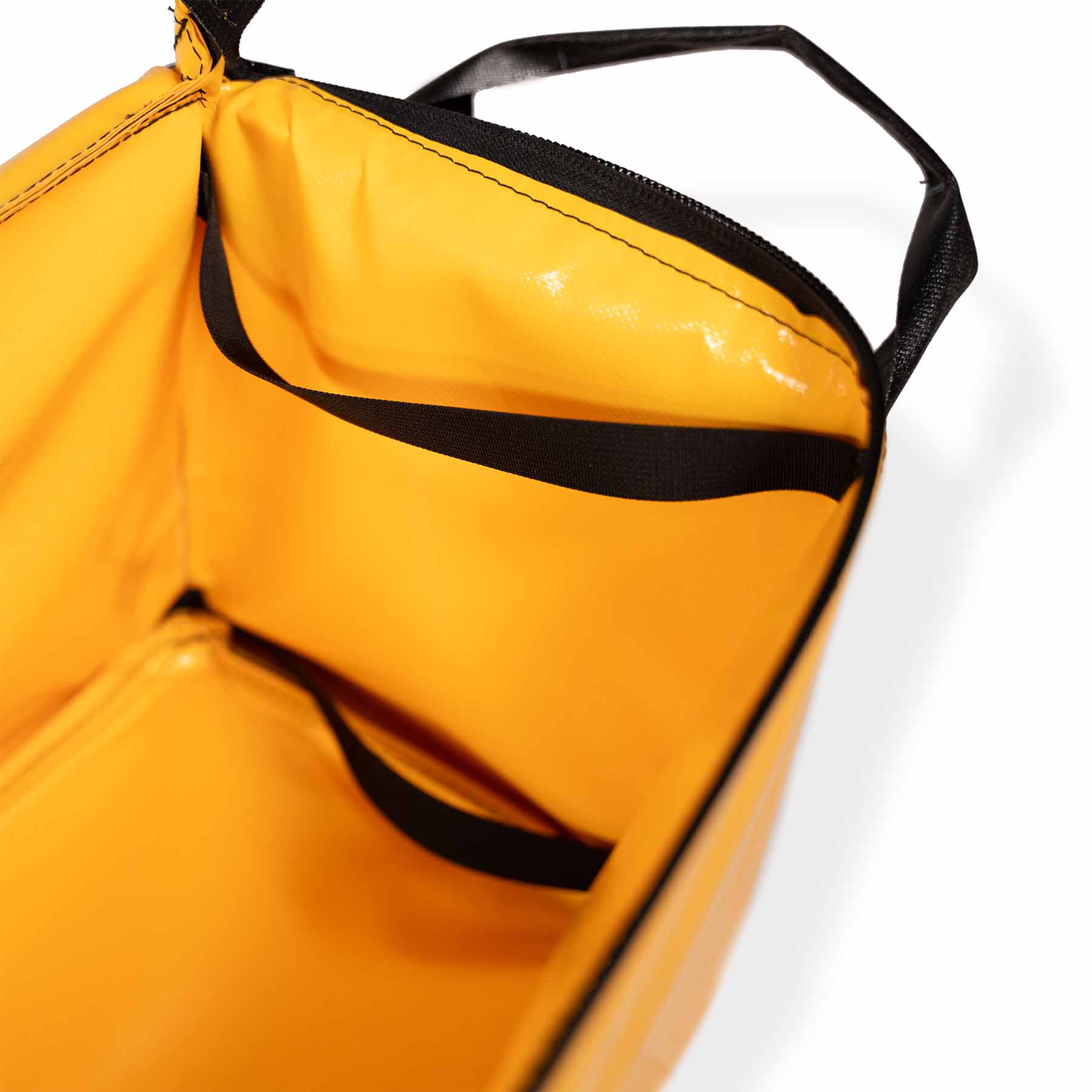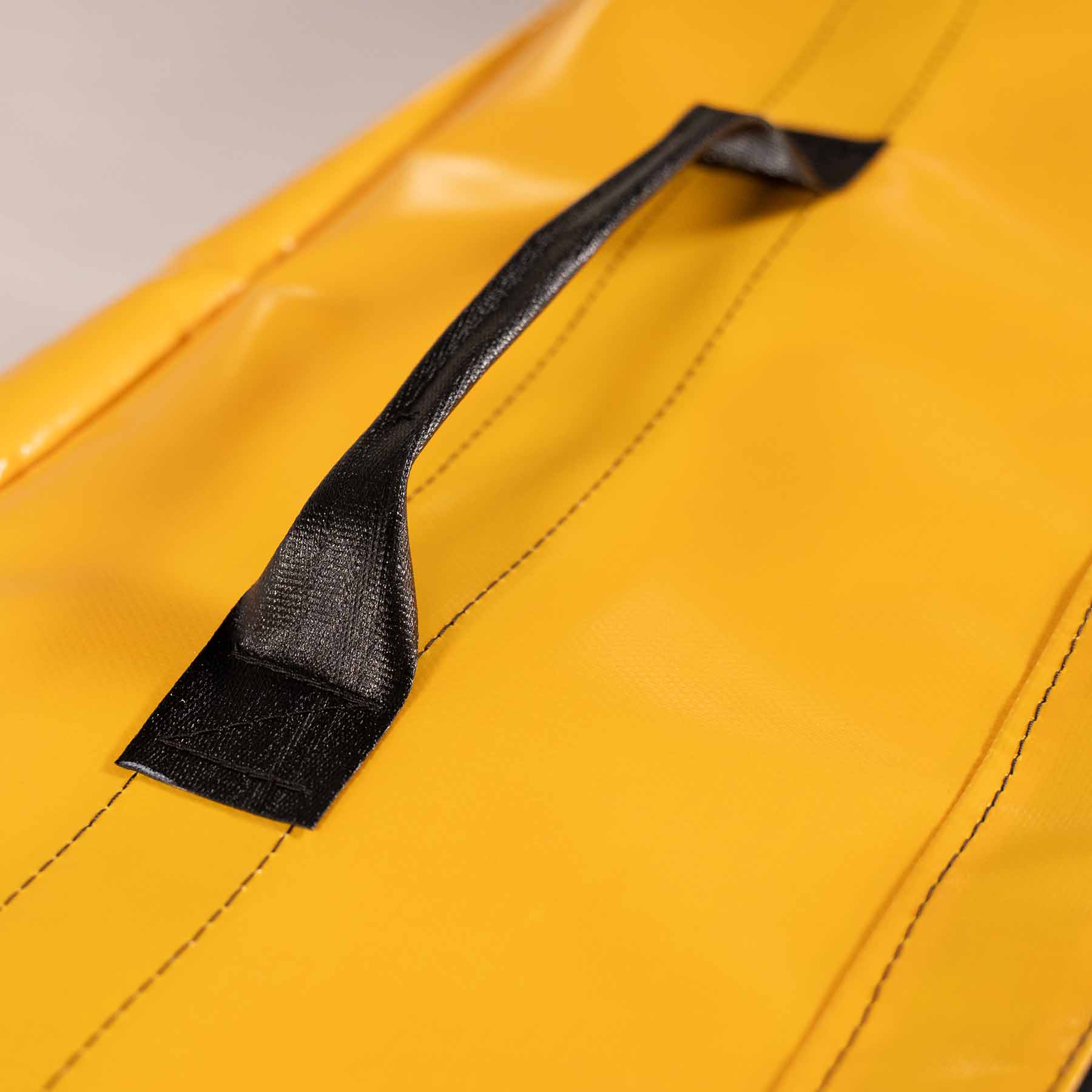 Survey Tripod and Trimble Bag
Dimensions: 12" height x 10" width x 56" length. Constructed from durable 18oz Yellow Vinyl (non-FR, -40°F) for robust performance in frigid temperatures. Enhanced with corrugated plastic lining on all walls, top, and bottom to ensure both cushioning and structural integrity. Features a reliable #10 Coil zipper with dual #10 coil single sliders, strategically placed along the upper front and both sides.
Designed for practicality, this product boasts 2" duffle bag style web handles on both ends and the top, securely fastened beneath the bag and extending along the length and sides for reinforced support. Each end is equipped with a sturdy 2" D-Ring tab, facilitating the option for a shoulder strap. For added security, two horizontal rows of 1" webbing are incorporated on each end.